Stowford Leisure Ltd is a family run company and as such, it is very important to us that we operate with a friendly and personal feel; so we would like to take this opportunity to introduce the faces behind the running of Stowford Leisure (Devon).
We are proud to say that every member of our team is experienced, knowledgeable and friendly, and are always committed to getting the job done to the highest possible standard.
Andrew and Debbie Noall are husband and wife, and are the Directors of Stowford Leisure Ltd.
Andrew and Debbie were part of the family who founded and ran the award-winning Holiday Park, Stowford Farm Meadows, for many years.
They created Stowford (Devon) in the early 2000's and Stowford (Wales) in 2011. Both centres have become incredibly successful over the years, with Stowford (Devon) becoming one of the South West's largest caravan dealerships, and Stowford (Wales) becoming the leading Bailey caravan and motorhome dealership in Wales.
Andrew and Debbie are both actively involved in the running of Stowford Leisure as they value their relationships with all of their staff, and work closely with them to ensure the business operates with a personal and family-run feel.
---
Tom is the General Manager of our Devon branch and has been with us since 2004, in our founding days. Tom's main role is in Sales, but with his many years of experience and his dedication to getting the job done, you could find him undertaking almost any role within the business… (Except paperwork!) Tom will be a familiar face to most of our long-standing customers, having been at the heart of Stowford for so many years.
---
Bev has also been with us since our founding days and has experience in most aspects of the company. Her current position is Accounts Manager, but her extensive experience and knowledge of the business means she can step into almost any role when needed, making her an invaluable member of the team.
---
Verity is the daughter of the Directors Andrew and Debbie Noall, and has worked at Stowford since April 2014. She has experience in all aspects of Sales and Finance and has worked across both our branches in North Devon and South Wales. Verity is also the 'Marketing Officer' for Stowford Leisure.
---
Debbie joined the team in February 2018. Although she is one of our newer members of staff, Debbie has fast become an integral part of the team. Debbie's primary role is Sales Administration, so you are likely to meet her throughout the process of buying a vehicle from us, to help guide you through any paperwork. On top of her knowledge of Sales Admin, Debbie also has experience in the Servicing and Aftersales aspects of the business
---
Simon is one of our newest additions to the team starting with us in July 2021, however he has quickly taken ownership of the Aftersales and Servicing Administration role. Simon's friendly and personal manner when handling every job, whether with a new or existing customer, has already made him an invaluable member of the team.
---
Hannah has been with us since November 2018, and her primary role is cleaning vehicles, both on our forecourt and before they are handed-over to their new owners. Hannah puts her utmost effort into the presentation of every vehicle she enters, and this makes her a much appreciated member of the team.
---
Carol joined us in October 2021 to work alongside Hannah and complete our cleaning team. Both ladies take pride in their work which we are so grateful for, as we know customers appreciate the effort they put into making every van feel as clean as new.
---
Reuben has been with us since December 2020 and is the youngest member of our team. His job role is to work on the front desk answering telephone calls, meeting and greeting people, as well as other general administrative tasks. Reuben has a wonderful manner with people, and we have thoroughly enjoyed watching and being a part of his personal development since he started with us.
---
Rob joined us in May 2015, and is our Workshop Manager. Rob's time is often split between customer communications, administration and time on the tools, as well as covering Sales when Tom is not around. He is very capable in all aspects of his job and monitors the progress of Workshop jobs to ensure the business runs on time.
---
Kev has been part of the Stowford team since the early days of opening. Many people will remember him from his years working in Sales, and he played a major role in our previous Campervan conversion project. Kev is now mainly behind-the-scenes as the Workshop Supervisor, but his years of experience across most aspects of the business make him an important member of the team.
---
Mark joined us in August 2018, and has spent his time gaining technical experience and qualifications in our workshop, and successfully passing his towing test, (second time lucky!) Mark has also spent 2 years being the face of our handovers, but has recently settled back into the workshop.
---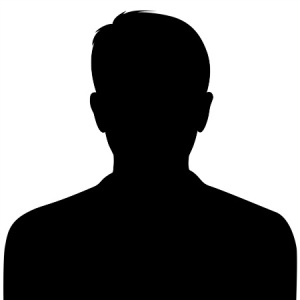 Paul joined the team in March 2015 and is based in the workshop. Prior to training as a caravan technician, Paul spent several years working in a large Caravan Accessory Shop, so has fantastic knowledge of parts. Aside from Paul's experience in the workshop, he also has some background knowledge in IT, so he comes in very useful whenever we have computer problems!
---
We hope you've enjoyed getting to know our Devon team, and if you want to find out more about Stowford Leisure, check out our About Us page.